File Analyzer
Do you have a file you cannot open, and are you unsure which app can open, convert or otherwise handle your file? Run it through File Analyzer, and it will show you what type of file it is and give suggestions for software that works with precisely that type of file.
File Analyzer that can identify more than 11,000 different types of files by analyzing file contents.
How to use File Analyzer
Download and install File Analyzer
First of all, click here to download the installer. Remember to run (double-click) the file once to install File Analyzer on your PC when the download completes.
Analyze a file
Launch File Analyzer by double-clicking the File Analyzer icon on your desktop. This will launch the app and let you select a file to analyze: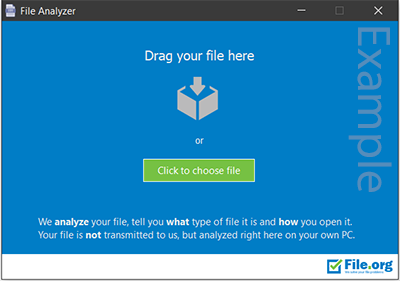 Alternatively, right-click on the file you want to analyze and select "What kind of file is this?" from the list that pops up: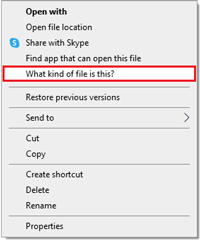 See the result
When File Analyzer has examined your file's content, it will show you which type of file your file is. If it is not 100% sure your file is of a specific kind, it may offer two options. You will see links to more information about each detected file type, and clicking it will also show you software that has been verified to work with those types of files.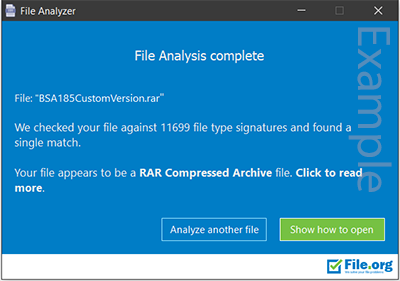 How to uninstall
We have a step-by-step guide here if you want to uninstall File Analyzer. We'd advise you keep it installed in case you come across unknown files in the future, though. It doesn't use any system resources when it is inactive.